October 2021
Launch of paid parking in Khmelnytskyi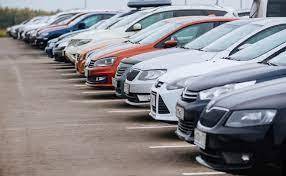 The first municipal paid parking lot with capacity to accommodate 130 vehicles was launched in Khmelnytskyi on Lvivske Highway. City residents and guests can pay for parking using bank cards via UNIP mobile application and City24 web page as well as by cash through City24 payment terminals installed on the parking lot.
The parking payment system is implemented on the basis of the UNIP platform and is integrated with the parking inspection system for effective identification of offenders who do not pay for parking.
show more
October 2021
Parking inspection operates at Boryspil International Airport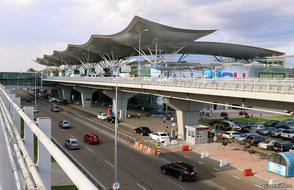 Boryspil International Airport, together with the Hora Village Council, launched a parking inspection.
Over the past year, parking inspectors have been carrying out explanatory work with the drivers. Since the beginning of September, inspectors have switched from explanatory work to issuing administrative penalty notices for violation of parking and stopping rules in accordance with the Code of Ukraine on Administrative Offenses.
show more
October 2021
Automation of parking enforcement in Khmelnytskyi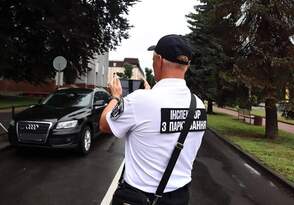 Starting from September 1st, Khmelnytskyi parking inspectors have been actively detecting violators of parking and traffic rules and issuing respective administrative fines to restore order on the city streets.

Modern certified complexes for photofixation of violations from UNIP, together with specialized software for automating the issuance of administrative penalty notices, will help Khmelnytskyi inspectors demonstrate high results in enforcement of monitoring stopping and parking rules.
show more
August 2021
UNIP has implemented a parking inspection solution in Ternopil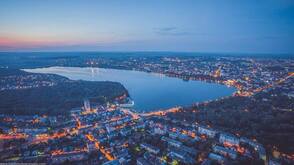 Thanks to UNIP, the city of Ternopil is introducing new effective technological solutions for effective enforcement of parking and stopping rules and detection of violations.
Now parking inspectors of Ternopil can detect parking and stopping violations using certified equipment with specialized software, as well as issue administrative penalties for respective violations in an automatic mode.
show more
August 2021
Parking enforcement system implemented in Zhytomyr
Zhytomyr has introduced a new system for enforcement of stopping and parking rules and detection of offenders. Since June, parking inspectors of the city council municipal inspection have been working on the streets of the city, equipped with certified "Inspector" complexes from UNIP. Administrative penalty for violations of stopping and parking rules are issued by inspectors using a specialized software solution that in an automatic mode.
During their work, the parking inspectors of Zhytomyr have detected more than 4000 stopping and parking offences.
show more
July 2021
Vinnytsia parking inspection extends cooperation with UNIP
The Department of Energy, Transport and Communications of Vinnytsia City Council extends cooperation with UNIP in terms of equipping parking inspectors with modern enforcement software to detect violations of stopping and parking rules.
On July 8, 2021, UNIP was announced as the winner of the tender for the supply of licenses to use the abovementioned software, thanks to which Vinnytsia parking inspectors will continue to ensure effective detection of parking violations and restore order on the city's roads.
show more
On June 7, 2021, the Executive Committee of the Khmelnytskyi City Council approved the results of the competitive tender for the implementation of an automated parking payment system and UNIP has been announced as its winner.
In August of 2021 UNIP will launch parking payment collection on municipal parking lots in Khmelnytskyi by means of mobile app and payment terminals, as well as introduce a central billing and parking management system for the city's parking operator.
show more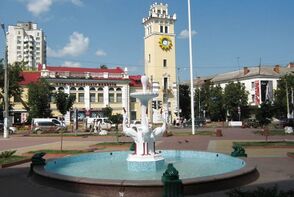 UNIP will implement ASKOP in Khmelnytskyi
July 2021
Parking occupancy forecast is launched for the first time in Ukraine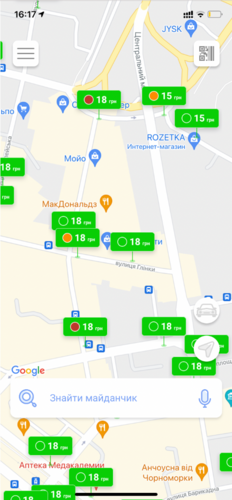 Traffic-based trip planning has become commonplace for drivers. However, the time we spend looking for parking can seriously affect our plans.
The unique UNIP algorithm determines the occupancy of each parking lot, with the consideration of all accumulated data. With the new functionality of forecasting and displaying the current parking occupancy, your trip becomes more comfortable. If the color indicator on the icon in the UNIP application is green, then the parking is free, the orange indicator means that there is still limited space, red means that there are no free spaces.
show more
May 2021
Development of parking technologies in Khmelnytskyi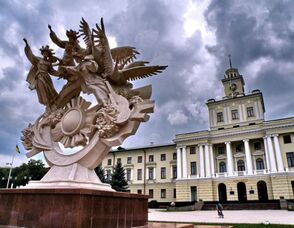 Khmelnitskyi is an administrative center in the western part of Ukraine with a population of 270 thousand people. The city is developing, improving it's transport infrastructure and thanks to the efforts of "Kultura Parkuvannya" has received the most modern parking enforcement system.
As a result of the tender in March 2021, the company entered into an agreement with the Transport and Communications Department of the Khmelnytsky City Administration for the supply of UNIP Inspector software and hardware systems to ensure the proper operation of the city parking inspection.
show more
May 2021
Operation of UNIP "Inspector" system in Vinnytsia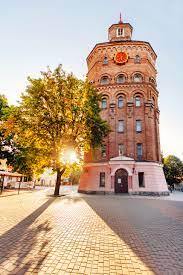 Since the end of 2019, Vinnytsia parking inspectors have been actively participating in restoring order on the city streets and improving the discipline of drivers using a software and technical solution from UNIP.
Thanks to the certified UNIP "Inspector" system, violations are detected automatically without the presence of the driver, thereby ensuring the efficient operation of the parking inspection and allowing to take administrative action against the the maximum number of violators.
show more
May 2021
Paid parking resumes operation in Kyiv starting May 5th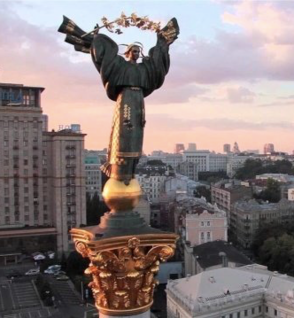 On May 5th Kyiv resumed paid parking on all municipal parking lots due to easing of quarantine restrictions, as reported by ME "Kyivtransparkservis".
Avoid fines and unnecessary stress by using UNIP app to pay for parking and minimize your contacts with cash and payment terminals in the midst of the pandemic.

Stay safe and park without problems!
show more
October 2018
Ivano-Frankivsk joined UNIP service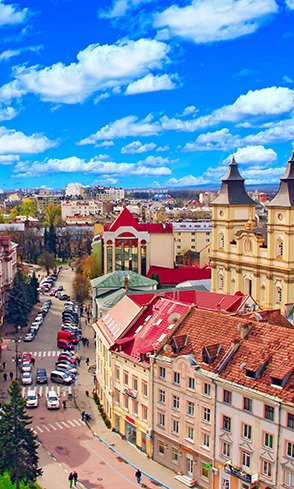 City of Ivano-Frankivsk has joined UNIP service of mobile parking. There are 680 parking spaces for 230 thousand citizens and more then 50 thousand cars in the city. Parking operator plans to increase the number of on-street parking lots to 1500 within 2019.

show more
September 2018
Strategic partnership with VISA Checkout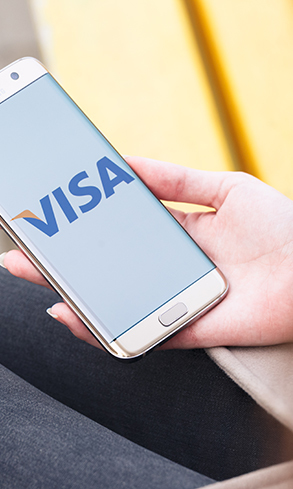 Mobile wallet Visa Checkout and UNIP have signed an agreement on co-operation in the field of mobile parking payments. Very soon owners of VISA credit cards when paying their parking with VISA cards in UNIP Application will get a discount for the first parking hour.

show more
June 2018
UNIP turned on mobile parking service in Lviv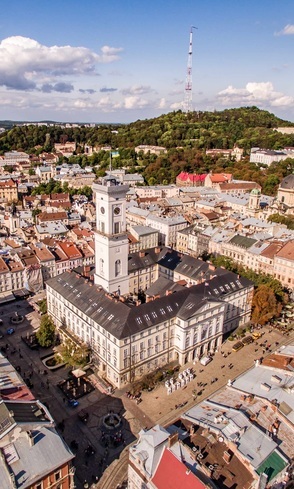 UNIP reported one of the biggest city in Ukraine Lviv had started using UNIP solution for mobile parking payment collection. The detailed parking map of the city with more then 1000 parking lots are available for Lviv drivers in their mobile phones. City plans to increase its parking facilities to 3000 parking spaces within next year.
show more
May 2018
UNIP smart city solution on VIVA Tech Paris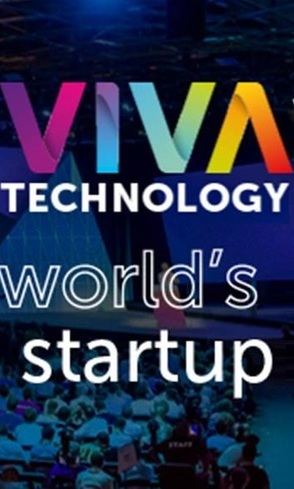 UNIP participated on the World's Rendezvous for Start-ups and Investors VIVA Tech Fare in Paris. VIVA hosts under one roof more ten 9000 innovative projects from 125 countries of the world attracting more then 100 000 visitors. In co-operation with Swiss Global Enterprise UNIP presented innovative digital solution for Smart City Mobility.
show more
August 2017
UNIP launched mobile parking project in Kiev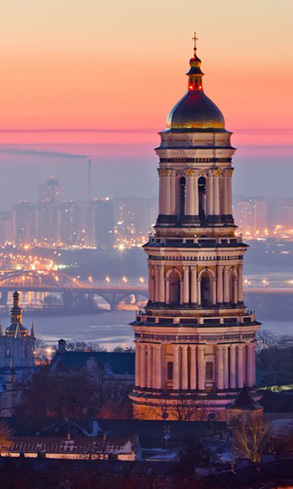 UNIP started mobile parking project in Ukraine in its main city Kiev. From now on motorists can enjoy digital city parking map, navigation service, remote control and convenient mobile payment option offered by user-friendly UNIP Application. In 2007 Kiev became the first city in Ukraine in 2007 that proposed drivers mobile parking payment solution by both SMS and mobile application.
show more